Job Opportunities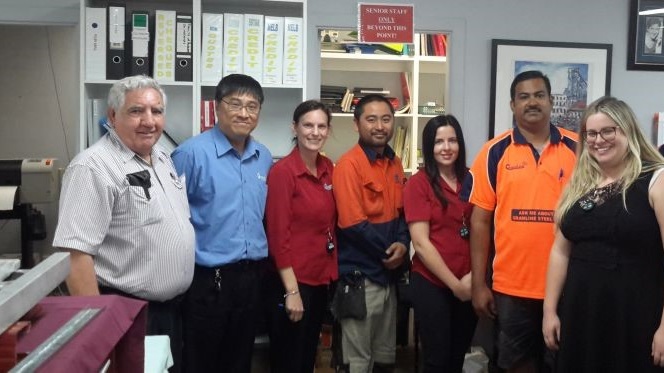 Positions Currently Available:
Factory Hand
Machine Operator
Office Sales Assistant
Pick Packer Forklift Driver
Warehouse Assistant – Pick Packer
---
A word from the Managing Director
My Name is Ronald (Ron) Mann, I am 74 and the Managing Director and owner of this company and have been the owner from the beginning. I have presided over the business for over 40 years firstly with 2 partners then alone with my Dad's support and now with some 50 people.
This is a family business and every member is treated like family. Like family we have the good, the bad and the ugly (from the movie) from all ethnic backgrounds and help them become successful within the business. Everybody is encouraged (sometimes loudly) to reach their goals, to have property and own assets. I try to help everybody where I can without charity but instead guiding them in the right direction to become successful in their own right.
The most difficult thing in Business is finding the right reliable staff.
We are committed to ensuring that your information is secure. In order to prevent unauthorized access or disclosure, we have put in place suitable physical, electronic and managerial procedures to safeguard and secure the information we collect online.
Currently we have 50 odd in our staff, South American, Fijian Indian, Chinese, Vietnamese, Filipino, Irish and even some multiple generation Aussies of every heritage.
I need more staff anywhere between the ages of 17 to 70, for those nearing retirement or retired we can negotiate the hours. I have Alex who retired here and now is 71 and works 2 days a week as a forklift operator and Khai who retired here early (rich!) and now works 3 days a week rather than being bored at home.
"GramLine doesn't employ anyone from steel or fencing industries but rather fresh from other sectors". I am always seeking for office staff, bookkeeping, motor mechanics, fitter machinists, toolmakers, electronics, forklift operators (physically active), truck drivers, general workers, dispatch workers and the list goes on.
If you are a nice reliable person and you would like an interview, I would be delighted to meet you! I hope I am talking about you and I hope to see your resume soon.
We need employment history for the past 5-10 years, address, age, gender, references and qualifications plus any more information you are happy to add (even a photo if you wish) Tell your friends, family and even your enemies about this job opportunity if you think they are suitable. If you are interested in being a part of our driven team, you may forward your resume to [email protected]